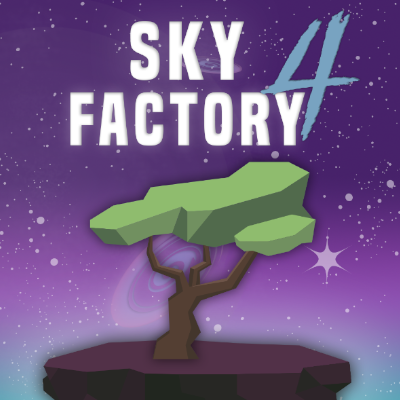 SkyFactory 4 offers a brand-new experience never before seen in the series. Full automation, tech, magic, and bacon resources! This iteration offers over 30+ world types so you can play the pack like never before! While some world types are based on the classic tree on dirt others are designed with unique recipes and advancements. There are also different worlds that you can go to by traveling with a cake or a portal, like the nether, the twilight forest, the end, and more plus with each dimension full of it's own mobs, items, and achievements. Made and published by Darkosto, of which made many skyfactory games before.
The easiest way to find what you are looking for is to go to the Mod List, linked below, and read about the mod that you have a question about.

Community content is available under
CC-BY-SA
unless otherwise noted.